Best Web Designers in San Jose
Unveiling San Jose's Premier Web Design Company: My Media Designer Earns Expertise.com Recognition for 2022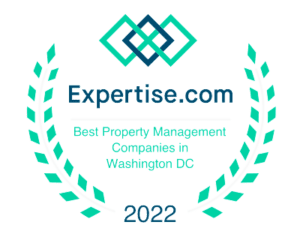 In the dynamic realm of web design, making a distinct mark is both an art and a science. In the heart of San Jose, Expertise.com employed a comprehensive assessment process encompassing more than twenty-five key variables across the core business categories of Availability, Qualifications, Reputation, Experience, and Professionalism. The result? A curated list of San Jose's top web design companies, where one remarkable contender emerged organically without resorting to paid 'featured' positions.
We've meticulously reviewed the findings and have distilled them into a breakdown for your insight:
A total of Eighty-Nine San Jose website development companies underwent scrutiny.
Among them, Sixty-Six web development businesses were curated and vigilantly moderated.
Thirty-Three of these web design luminaries earned the coveted designation of 'Best San Jose Web Designers in 2022.'
Of the Thirty-Three, a resounding Twenty-Eight companies had their headquarters situated within San Jose.
Seven distinguished themselves with A+ ratings in two or more crucial categories.
Five elite entities were dedicated to serving the local business community.
Amidst this prestigious lineup of Thirty-Three premier San Jose website designers,
My Media Designer stood apart, garnering two or more esteemed A+ ratings and focusing intently on nurturing locally owned businesses. The distinction of being selected as one of San Jose's paramount website designers and developers for 2022 by Expertise.com is an honor we embrace with enthusiasm. This recognition is not new to us; we've earned accolades in March 2022, September 2021, and November 2020 for our unrivaled website development and design – a testament to our commitment to excellence.
As the industry landscape continues to evolve, our commitment to delivering superior work remains unwavering. We are proud of this recognition and it empowers our dedication to crafting impactful digital experiences.
Elevating San Jose's Digital Landscape with Excellence
With Expertise.com's stamp of approval, our journey continues to chart new horizons in the realm of web design and development. Our success story mirrors our clients' triumphs, as we empower them to seize their digital narrative and create lasting connections in the online arena.