Revitalizing Spaces and Painting Dreams:
A Spotlight on Primal Paint Inc.
Client Highlight: Elevating Primal Paint Inc's Visual Presence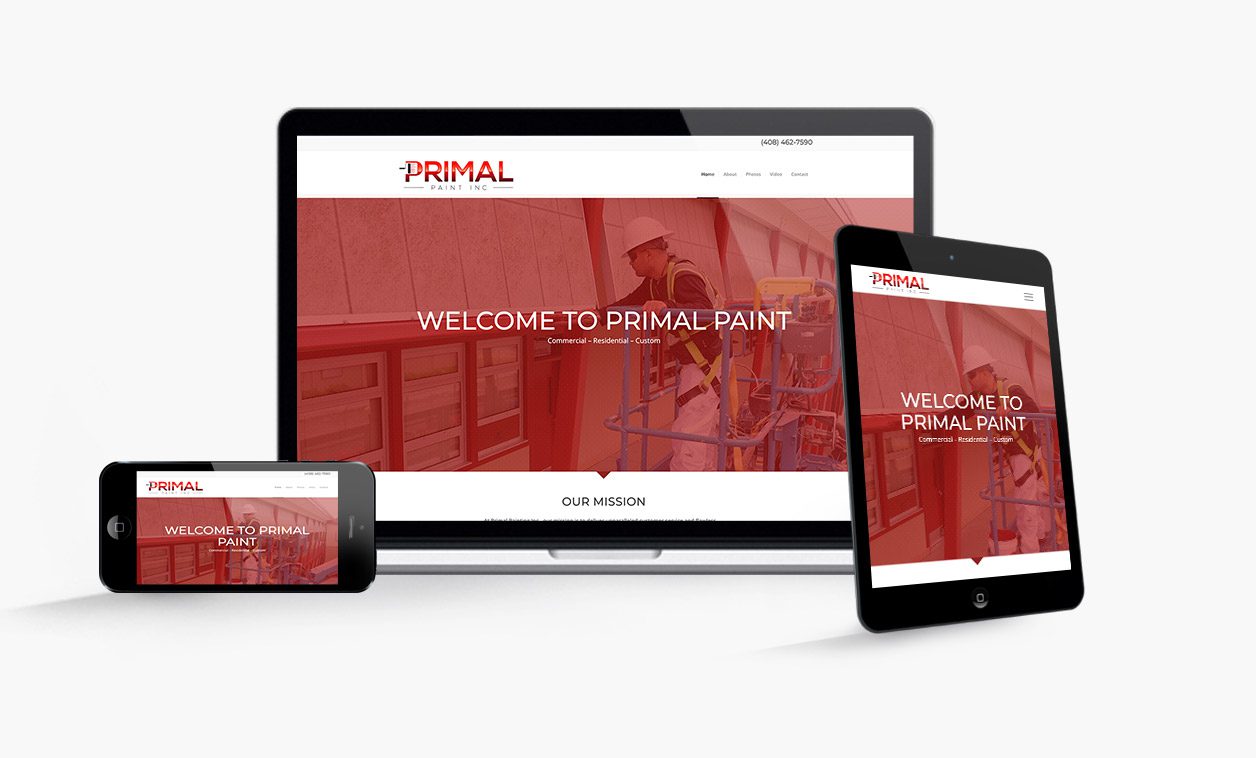 At MyMediaDesigner, we take pride in crafting captivating digital experiences that elevate businesses to new heights. Our latest client spotlight showcases the remarkable partnership we've formed with Primal Paint Inc, a dynamic painting business based in the charming town of Hollister, CA.  Specializing in transforming spaces through brush strokes and creativity, Primal Paint Inc has entrusted us to enhance its online presence, and the results have been nothing short of spectacular.
Tailored Website Design: A well-crafted online presence is the cornerstone of any successful business. Our collaboration began with designing a fully customized website for Primal Paint Inc. We understood the importance of a user-friendly platform that not only showcases their portfolio but also speaks to their dedication and expertise.
Stunning Visuals: Our photoshoots and drone aerials captured the intricate details of their projects, offering potential clients a firsthand glimpse into their exceptional craftsmanship. From before-and-after shots to behind-the-scenes glimpses of their team at work, the visuals paint a vivid picture of Primal Paint Inc's commitment to excellence.
Aerial Perspectives: Elevating their marketing game, we utilized drone technology to capture stunning aerial views of Primal Paint Inc's transformative projects. These captivating drone videos not only showcase their skills from unique angles but also illustrate their ability to tackle large-scale projects like high schools, educational facilities, hotels, complexes, and commercial buildings.
Seamless Video Editing: Our collaboration extended to crafting engaging video content that tells Primal Paint Inc's story. Through seamless video editing, we captured the heart and soul of their business journey, giving potential clients a glimpse of the passion that fuels every brushstroke. This personalized touch helps Primal Paint Inc stand out in a competitive market.
Cesar and His Team: Behind every successful business, there's a dedicated team. Cesar and his skilled team at Primal Paint Inc. are ready to turn visions into reality. With a specialization in high schools and educational facilities, along with a focus on hotels, complexes, and commercial buildings, they bring a level of expertise that's unmatched in their field.
At MyMediaDesigner, we're honored to partner with businesses like Primal Paint Inc, which are dedicated to excellence and innovation.  If you're seeking a partner to elevate your brand, look no further. Together, we can paint a brighter future for your business.
Contact MyMediaDesigner today to embark on your own journey toward a captivating digital presence.
Primal Paint Inc. 2023 Company Picnic | Lake Cunningham Park, San Jose